Content
wiiw Monthly Database
NEW: Data for Moldova included.
Check data availability
You may browse the database via 'keyword search' and 'database tree' (left sidebar) for
FREE
(no login, no purchase of the database necessary).
How to access data
Please log in first. If you don't have access data yet, please register first.
To access data you need to be a wiiw member or buy the database.
Please select a topic from the database tree or search in the keyword search.
You may filter your results by e.g. country and indicator.
You can save your selection as a query for easy use in the future.
Download your results to Excel or as comma/tab separated file.
For further information please take a look at menu point
Help & FAQ
on top.
Database use conditions and citation
For purchases and use of our databases we apply
wiiw Standard Terms and Conditions
. When using the data, extracted from the wiiw Databases, please additionally mention wiiw as a source.
Short description of database
The database contains more than 6,000 monthly time series of leading economic indicators for 23 countries in Central, East and Southeast Europe (CESEE). Included are indicators on national accounts, production, labour market, wages, prices, domestic finance, foreign finance and foreign trade. These leading indicators track the latest key economic developments in the region. Footnotes describe breaks and deviations from standard definitions. The time series are updated monthly using sources of the respective national statistical offices, central banks and Eurostat as well as wiiw own calculations.
More information on countries covered, content, time series, methodology and sources can be found in the
detailed description
.
Price
For subscriptions by academic institutions, students and multiple user licenses please contact Monika Potocnik.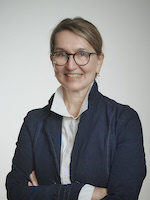 Executive Secretariat & Administration in general, Sales and Subscriptions, Library
Updates and contact
The database is updated at the 7th of each month (no update in August).
Please contact Alexandra Bykova concerning content-related questions.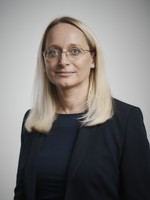 Deputy Head of Statistics Department and Economist